16 June is Youth Day, South Africa commemorates the 1976 students uprising in Soweto which marks 42 years since the students took to the streets of Soweto in a peaceful protest for equality and quality education which unfortunately ended in bloodshed.
Today, Youth Day serves as a reminder of the progress SA has made with respect to equality for youth, as well as the importance they play as agents of positive change and hope for the future.
Festivities are taken beyond 16 June with the entire month of June now dedicated to celebrating youth by empowering them.
Today, Youth Day in South Africa is a day to both honour the courage and sacrifice of the Soweto uprising youths and celebrate all young people. Marches and rallies are often held throughout Soweto in commemoration of the pivotal role young people have played in the battle against apartheid and in many other key aspects of South African history. Many people visit the Hector Pieterson memorial and museum in Orlando West, Soweto, to remember the young man whose sacrifice came to symbolise the injustice of apartheid to so many. Music and dance festivals have also become a traditional way of celebrating the vibrant energy of youth.
Youth Month has also become an opportunity to address the concerns facing today's young people in South Africa. Various youth advocate groups and government programs use June 16 to shine a light on the substandard education and poor employment opportunities that have become a reality for many young people. Awareness campaigns, public discussion forums and historical education events have become popular ways to encourage better conditions for young people and ensure that South African youths continue to play a significant role in the country's future.
This year, Youth Month takes place in conjunction with the 100 years for Nelson Mandela and Albertina Sisulu. Youth Month 2018 will be commemorated under the theme "Live the Legacy: Towards A Socio-Economically Empowered Youth".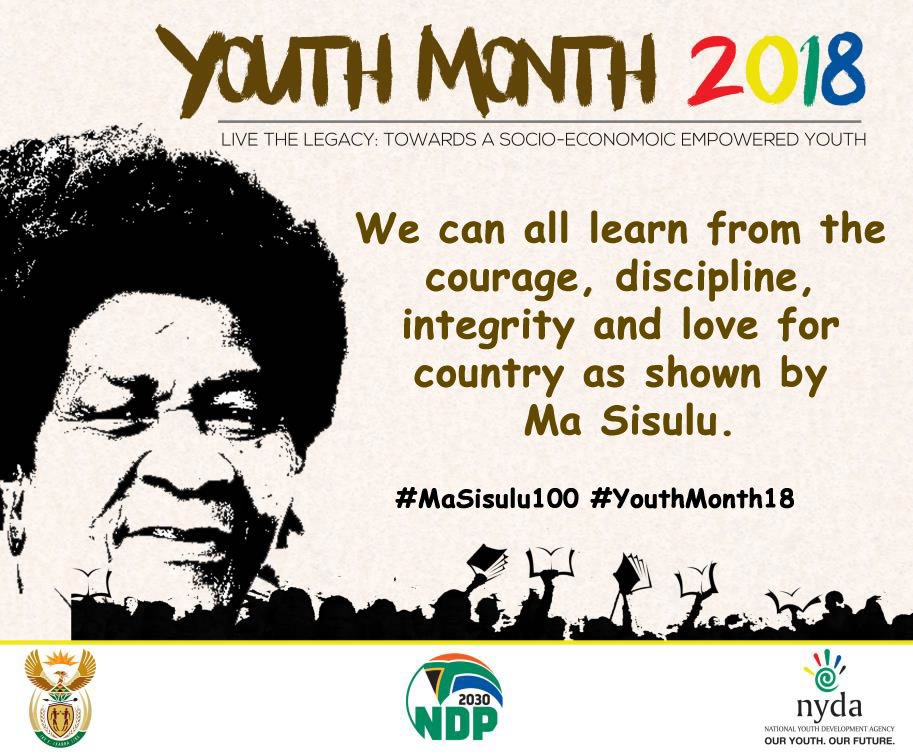 The Department of Arts and Culture, the National Youth Development Agency (NYDA) and the Presidency will host Youth Day celebrations in Soweto. The President will join in the remembrance walk from Moris Isaacson to the Orlando Stadium.
When: 16 June 2018.
Where: Orlando Stadium, Soweto
Cost: Free entry.
Other activities will be taking place across the country this whole month to celebrate and commemorate the youth of 1976 at the same time addressing issues faced by today's youth and encouraging unity.
To celebrate youth month and its 16th year anniversary, Eskilz College is giving away 16 HR diploma bursaries to 2018 matriculants from Soweto. Write us an essay telling us why you deserve a bursary and why you want to study HR and stand a chance to win yourself one of 16 bursaries. Send your essay to marketing@eskilz.co.za
.